Online grooming is where someone with a sexual interest in children uses social media, online chat, messaging apps or text messages to build a relationship with young people.  Their ultimate aim is to either
meet the child in the real world and then abuse the child or,
get the child to send them explicit photos or videos.
Online groomers usually find their victims online but it also happens that the groomer meets a child in real life and gets their email address or mobile number in order to start the relationship.
Does this really happen?
As a parent you might think that this is something that could not happen to your child.  However, kids are very trusting and groomers are highly manipulative.  Here are some examples.
Example of online grooming (County Roscommon, Ireland)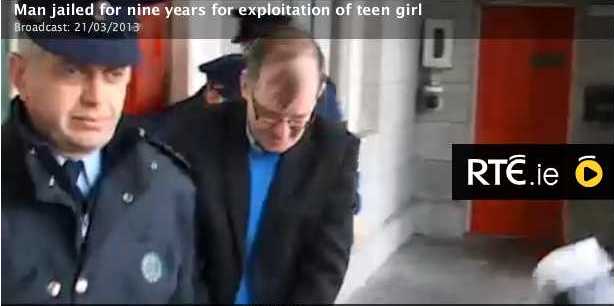 In March 2013, 42 year old Cathal Donnelly from Roscommon was jailed for nine years after using Facebook to groom a 14 year old girl.  He had initially come to the attention of undercover Gardaí when he began making contact with teenage girls on internet chat rooms.  When Gardaí raided his home they found child pornography and further enquiries led them to realise that he had groomed a 14 year old girl for two months in 2010.
He had befriended the girl on Facebook and they exchanged mobile phone numbers.  After a while he started "sexting" the girl, sending her pornographic images and then groomed her to carry out sexual acts.  As part of the investigation, Gardaí found material which showed the teen girl carrying out sexual acts on him.
In court, Judge Hunt said: "He groomed her and engaged in an advanced form of sexual contact with a young girl.  This was not spontaneous, it was planned." (Source: Irish Daily Mirror )
Example of Online Grooming (Dorset in the UK)
This is an extract from the Dorset Police website where they provide details of a teenage girl, who was a victim of an online Groomer.
Amy, from Yeovil, was 12-years-old when Oliver Randall, 20, from Bridport, Dorset, made first contact through a social networking site.  Amy, now 14, explained how they first met on-line: "He asked me my age and we began to chat about all sorts of things from music to things we liked and disliked. There was no swearing in there so it made me think he was respectful.  He said he was 18 so I felt comfortable talking to him because he was older and wiser. He asked me where I lived and I know it was a mistake to tell him, but the general conversation seemed okay so I wasn't worried."
However, Amy says the conversation soon turned quite serious. "It suddenly got quite scary as he started making sexual references which wasn't very nice.  I tried not to talk to him but it was hard, because he always seemed to be online and he always had something to say. One day he asked me if I would send him pictures of myself and I said no.  Then, he would continue by asking how far I had gone, sexually, with a boy.  This all happened within about a week – I can't believe how quickly he advanced.  I thought he was trusting, I thought he was listening to me, but it turns out, he had a different agenda."
During a conversation with a friend on an instant messenger service, Amy, accidentally sent her mobile number to Randall, instead of her friend.  He then began exchanging text messages with Amy, even attempting to organise a meeting with her.  However, Amy's mother, *Kathy, discovered the lurid messages on the phone and confronted Amy about the situation.  Kathy said: "When I first found the text messages, I was in utter shock – I was sat there, hunched-foreword, shaking and sweating, and I actually dropped the phone onto the floor.  I was worried that I had destroyed any evidence of this man's unacceptable conversations with my daughter.  I soon discovered that the contact linked to the internet.  Realising the seriousness of the situation, I immediately called the police.  Amy was incredibly lucky, because she was probably 24 hours away from being raped."
Randall admitted 23 charges – which included engaging a child under 13 in sexual activity, inciting a girl under 13 in sexual activity, grooming children on the internet and making and taking indecent images of children.
Amy is relieved that the police caught up with Randall, she said:  "He did very nasty stuff to others.  Obviously I am glad it didn't happen to me, but I was lucky because my mum found out what was going on.  My nosey mum literally saved me from getting hurt."  Kathy admitted that friends were surprised it happened to their family.  She said: "We have a bit of a reputation of being quite a strict family, and friends and family were quite shocked that this happened to us. Despite having controls about internet usage, where the computer is located in our home and what they are allowed to download – Oliver Randall was able to infiltrate our home and target my daughter.  I am just so relieved that I found out when I did."(Source: Dorset Police website )
What is the grooming process?  How do they do this?
In order to protect a child from the dangers of online grooming we need to understand how this happens.  How does a child get to the stage of being a victim of grooming and quite often, a willing accomplice in the abuse?  And what are the lessons that can be learned from this process?
Watch this short video where Police, A Groomer and a Victim explain the grooming process.
Forensic psychiatrist Dr. Michael Welner who has worked on some of the most sensitive cases in America in recent years, from Andrea Yates to the kidnapping of Elizabeth Smart wrote an excellent article for the www.oprah.com website where he outlined the 6 stages of grooming (Source: Oprah website ).
In this guide I am referencing these 6 stages and adding some examples of how it applies to online networks and apps.
Stage 1. Targeting the victim
According to Dr. Welner, "The offender targets a victim by sizing up the child's vulnerability—emotional neediness, isolation and lower self-confidence.  Children with less parental oversight are more desirable prey."
How do they do this in reality?
The groomer gathers personal details about a child online e.g. the child's age, name, address, mobile number and the school the child attends.
This information is often easily gathered from social networking sites such as a child's profile on Facebook, Twitter, Instagram etc.  The information is also obtained via multi-player games on Xbox, Playstation and WebChat sites.
Many teens share hundreds of photos and videos of themselves on their social media accounts that can be viewed by anyone. They also list links to their Facebook, Twitter, Instagram, Vine and Snapchat profiles for anyone to follow and message them.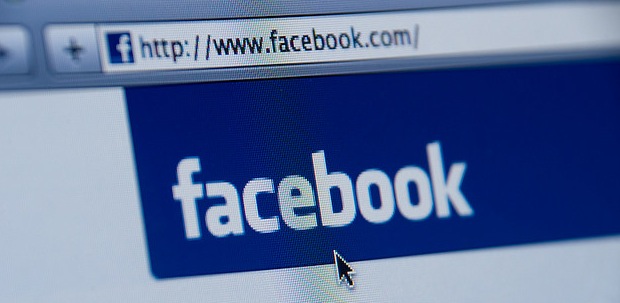 According to internet security company ESET Ireland, online predators increasingly are gathering information about potential victims from social networking sites.  Eight out of ten children sexually abused online have had their social network site accessed by their abuser to gain information about them.  It found in 82% of online sex crimes against minors, the offender used the victim's social networking site to gain information about the victim's likes and dislikes.  It also found that 65% of online sex offenders used the victim's social networking site to gain home and school information about the victim.  ESET Ireland previously did research which revealed that up to 73% of Irish children are left unsupervised online (Source: Irish Examiner ).
Once the groomer has made contact with the child he tries to seek out more information during online chats on networks and apps such as Twitter and Facebook DM, Kik Messenger and Snapchat such as:
How does the child feel?  Is he/she lonely, feeling neglected, feeling bullied?
What type of relationship does he/she have with their parents and friends?
Does he/she tend to spend time alone at home?
Groomers have also been known to inject a virus into a child's computer which can give them access to the information and photos on the hard drive.  They have also been known to control the webcam so the child is being watched without the child knowing.
Stage 2. Gaining the victim's trust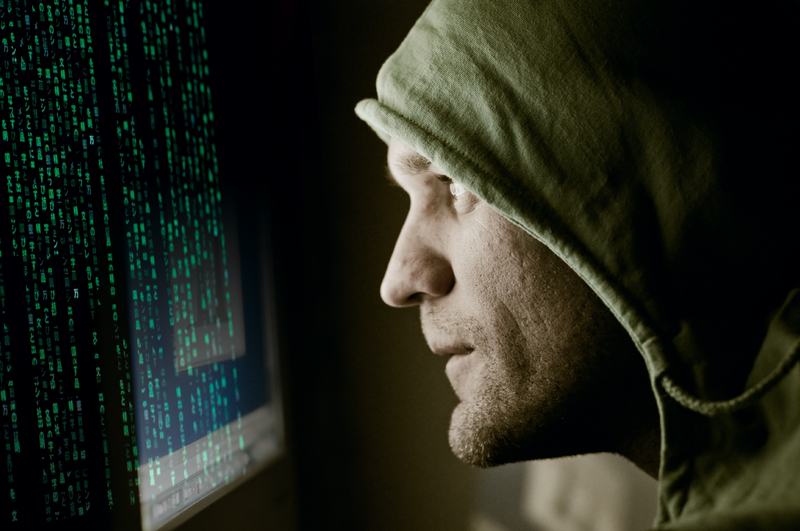 The groomer works to gain the victims trust by typically:
Pretending to be a child or a late teen who is a bit more experienced.
Some groomers even use voice changing software so they sound like a kid when they are speaking on multiplayer games and this puts the child at ease as they are confident that they are dealing with another teen.
Posing as someone who is in distress and needs help.  This makes the teen feel empathetic and willing to help them.
Offering encouragement, attention and sympathetic responses when the child raises problems that they are having at home or at school.
Knowing the latest music, games, hobbies and trends that are of interest to teens.
Knowing from the teen's social media profile what artists, football teams, movies they like and then speaking knowledgeably about those in order to form a bond.
Initial conversations are usually very innocent and polite.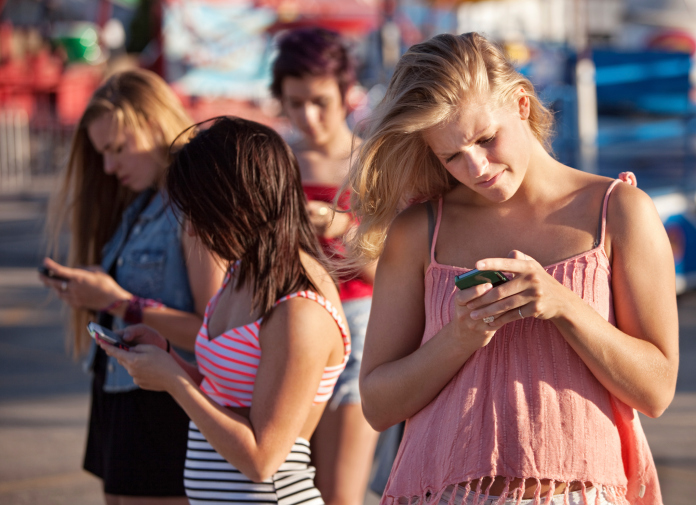 By interacting with your child on social media or via text or email they are building up a trust between them and your child.
Stage 3. Filling a need
Through online conversations the groomer identifies what the child values and would love to have and the groomer then fills the need through gifts and promises.
These can include:
Online credit for new computer games.
Gift vouchers to buy mobile apps.
Promises of opportunities for modelling, especially to young girls.
Lots of flattery and compliments in order to make the child feel special.
Stage 4. Isolating the child
The groomer will try to isolate the child from existing friends and will also prey on the fact that the child might be reluctant to report what is happening out of fear that she will get into trouble.  This can take the form of:
Telling the child that her friends are not real friends and that they exclude her and bitch about her.
Establishing whether the child had been told not to get involved in online chat sites  and if so, reminding her that if she now tells her parents she will probably get banned from using the internet.
Making the child feel that they have a special relationship where the child is more understood by the groomer than by anyone else.
Stage 5. Sexualizing the relationship
Once the bond establishes and trust has been built up, the groomer will try to make the relationship more sexual.  They do this by desensitising the child though sharing pornographic images and videos – quite often of child or teen pornography.  The child might be curious about sex and once regularly exposed to these images it becomes part of normality and sexuality becomes a key part of the conversations between them.
The relationship progresses to the stage where the groomer requests the child to take photos or videos of themselves and to send them to the groomer, which often leads to a two way exchange between the groomer and the child.
These images and videos can be shared through Snapchat, Instagram direct messages, Vine private video messages, and webcam or text messages.
 
Stage 6. Maintaining control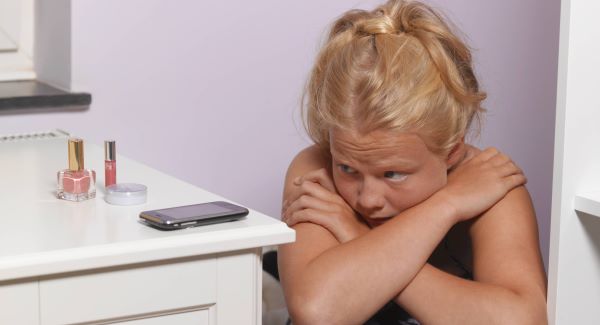 Once the abuse has started, the groomer will then attempt to keep in control by using methods such as:
Making the child feel that they are to blame for how the relationship has developed sexually – that the child is responsible for what has happened.  The child can feel very confused and feels that the groomer is someone who is helping them keep the secret.
Bullying and  threatening to tell the child's parents what has been happening, which would result in the child getting banned from using the internet.
Blackmailing the child with the threat that if they don't continue he will post the images and videos to their friends on Facebook and Instagram or will email them to the child's parents.
Threats that he will kill a family pet or a family member if the child does not continue with his demands.
How prevalent is online grooming?
The scale of the problem is difficult to measure because many kids do not report the grooming out of embarrassment or shame.  However, in the UK, reports to the Child Exploitation and Online Protection (CEOP) stood at around 1,000 a month in 2012 relating to online grooming, online sexual abuse, making arrangements to meet a child online, or a child being in immediate danger. (Source:  Vodafone website ).
 Barnardos.ie reports some studies which give a feel for how teens are exposing themselves to the risk of being targeted.
One third of 9-19 year-olds in a UK study who go online at least once a week report having received  unwanted sexual (31%) or nasty comments (33%) via email, chat, instant message or text message. But  their parents substantially underestimate their children's negative experiences – only 7% of parents think their child has received sexual comments and 4% think that their child has been bullied online (Source: www.Barnardos.ie).
46% of 9-19 year olds who go online at least once a week say that they have given out some personal information on the internet but only 5% of parents think their child has given out such information.
In Ireland, one in ten children (aged 9 to 16 years) who arranged to meet someone they first met on the internet experienced physical threats and abuse and in all these cases the person who had introduced themselves online as a child turned out to be an adult.
The study also found that almost 30% of children had encountered someone online who asked for information such as their photo, phone number or address, representing an increase of 19% on a similar study two years ago (Source:  Barnardoe.ie ).